Quality Assurance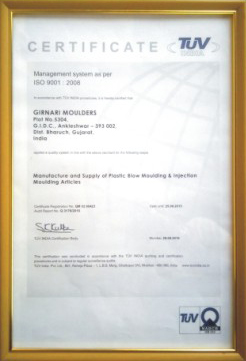 Quality is the priming feature among the many other features of our firm. Using our well sourced skills we have been able to generate the products which are of major use to our customers.
Because of our dominant quality products in the industry we have achieved ISO 9001 – 2008 and also TUV Certification. In the materials receiving department all arriving materials and components are carefully checked in accordance with the latest methods. Our reliable production methods and sales and distribution network are basis of lasting partnerships with companies throughout industries and trade.
We want to be the consistent performer so we always try to upgrade our products more fruitfully.
Our Team
We have assigned at our place all the employees who are well their duty of work are highly committed towards the uplifting of the firm. We included in our firm the manager, quality controller, researcher, operators, semi-operators and huge number of helpers who help co-coordinately for smooth working within the organization.